Mr. Terumi Iwata
(The Manager of Goodhill Iwami Factory)
Just Certified as the Highly Skilled Expert in Tottori Prefecture (Tottori Master)
---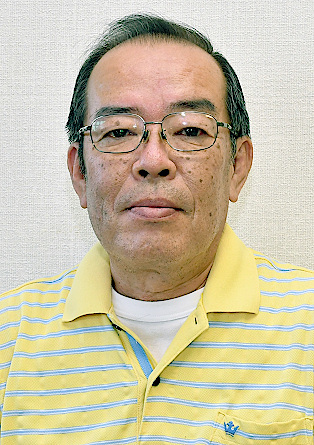 His motto is "The importance of interaction to practice of model-based learning"
Selected from among 26 fields of manufacturing in Tottori, Mr. Iwata, a suit maker has been certified as one of the experts (Tottori Master) in Tottori Prefecture who have outstanding techniques and aggressively cultivate their successors.
49 years have passed since he began manufacturing men's suits at the age of 18. Now he has realized three-dimensional modeling considering comfort and fit with full knowledge of the materials and their characteristics. He said, "I am always mindful to make supple suits."
He has dedicated himself to the section where high-end custom-made clothes are sewn or special clothes of new materials and new styles are made. He remembers the old days when he acquired a lot of techniques through making morning coats, suits, or overcoats with various kinds of materials.
His accumulated experience is being transferred to the next generation through trainings for younger workers. It takes half a year to instruct garment makers in the whole process of making suits that contains dozens of manufacturing processes -machine-sewing, cutting, and hand-sewing of button holes and so on. His sincere attitude of teaching one-by-one to each learner is exactly that of "MASTER."
His motto is "The importance of interaction to practice of model-based learning." His 16 apprentices have already spread to the head factory or overseas factories. He is happy to see their growth. "When they hit a slump, they come to me for advice. I understand that they are making efforts."